"You never really know how much you need this help
until you are going through cancer and the college process."
---
---
Why We Exist
---
Grace was 20 days past her 1st birthday when she was diagnosed with a rare form of pediatric cancer. As Grace fought for her life, Anthony and Michelle's lives stopped. Every moment they had was dedicated to making sure Grace received the medical treatments she needed.
One night Anthony arrived home and there was no power in the house. He realized they hadn't paid the electric bill in months. He began to wonder how a parent or teen dealing with cancer can remember all the details when applying to college AND still fight cancer.
The National GRACE Foundation's College Awareness Program was established to provide the assistance that young cancer fighters and their families need to navigate the college admissions and financial aid process, all for free. It is Anthony and Michelle's way of giving back to all the people that helped them and their family when they needed it most.
Meet Our Team
---
---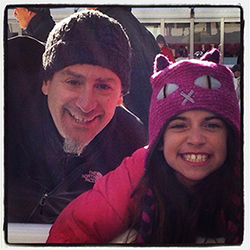 ANTHONY GALLONIO
Executive Director & Founder
Anthony has over 20 years of experience working in college admissions and financial aid. Anthony has served senior roles at Rhode Island School of Design and Harvard University's Kennedy School of Government.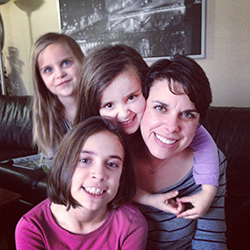 MICHELLE LARIVIERE
Assistant Director & Founder
Michelle has a Master's Degree in Audiology specializing in Childhood Hearing Impairment. Michelle has had a career long commitment to improving the lives of children with impairments.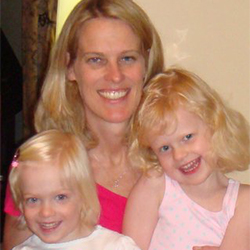 SUSAN FARNUM
Secretary
Susan is the Senior Associate Director of Financial Aid at Brown University. She assists in counseling families, develops volunteer guidelines and plays a pivotal role in raising funds for the Isabel Helen Farnum Scholarship.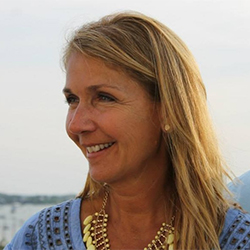 CHRISTINE WOODBINE
Treasurer
Christine plays a pivotal role in community and public relations, event planning and soliciting in-kind donations. Christine owns and operates Crosswynds Traders, a retail clothing store in Narragansett, RI.
---
Partners
---
"It's fantastic that you and your foundation are able to provide this service –
we will certainly be referring many more of our college-bound seniors to you and your organization."